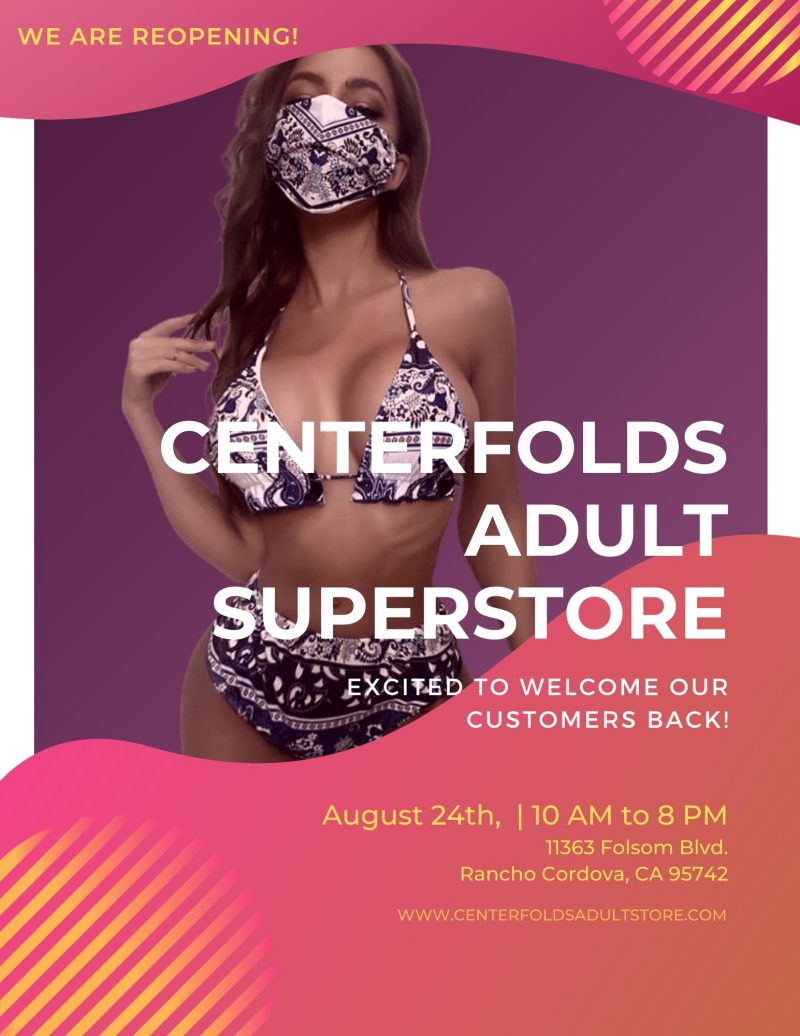 We are reopening our adult store and we look forward to providing exceptional customer service, along with safe practices, as we follow the CDC guidelines during this pandemic. All customers will be required to wear a mask while they are in the store, as will our employees. We will have hand sanitizers available for our customers. Unfortunately, we will not have any restrooms available for use for customers until further notice.
Additionally, our club, Gold Club Centerfolds, will remain closed until further notice. Please do continue to visit our website often, as we will post the reopening date of our club, once that date has been established.
Centerfolds Adult Superstore is excited to welcome our customers back, and we will have great sales discounts and considerable markdowns on a lot of your favorite products.
Please come visit us, starting on Monday, August 24th and opening daily from 10 am until 8 pm.